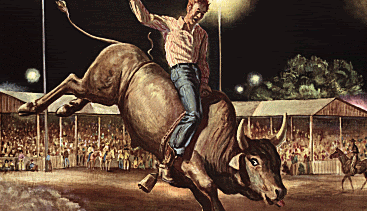 A rock band? A rock song?! I rescued The Apparitions' 2003 album,
Oxygen Think Tank
, from going into the garbage at a record store I used to work at. My boss asked me if I wanted it before he tossed it and I said yes just for the hell of it. Well holy shit, I'm glad I did. It's funny that even an "independent" record store would let something really, really amazing slip through the cracks.
Anyway, here is a song that I come so close to overplaying for myself that it's frightening. "Silver & Gold" from The Apparitions is one of those perfect little gems. While I was originally pouring over the album, this song stayed in the periphery. After it finally caught my ear, I couldn't even imagine how I missed it. With a very strong wind up, "Silver & Gold" begins and it stays pretty obstinate until the almost unimaginably soothing and vastly important conclusion. My favorite line:
Don't meddle with me, I'm only a child
Okay, now listen to this song about 300 times and you'll see what I'm getting at. Simple? Good. Now go and get
Oxygen Think Tank
as soon as you can. There are a whole bunch of really great songs on it. If you dig that then get the band's most recent album,
As This Is Futuristic
. They are both fine releases and both become more and more essential with multiple listenings. Hopefully, I'll get a chance to catch this band live one of these days.
"Silver & Gold"
The Apparitions
Their myspace page
And a little bonus (The Apparitions - "Motor Skills"):