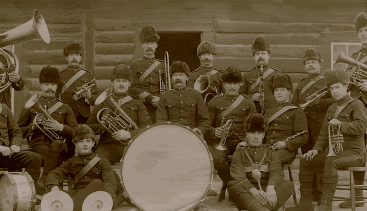 I've spent so many precious hours of my life digging around in the .99 bin at various records stores that I almost feel a twinge of regret. I'm sure vinyl scavengers go through the same thing. Sometimes it goes like this: for every 10 .99 purchases, there is at least one good song buried in there somewhere. And once in a great while, there is not just a good song, but a great album, and just possibly, an amazing band. Here are three bands' CDs I found that are both hits and misses.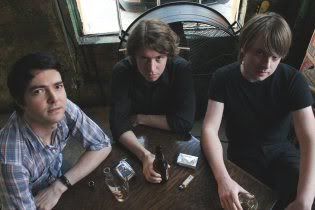 The Tom Collins – "One Day Krush"
Did someone just kick me in the face? Wasn't expecting much from this band's 1999 self-titled album and I didn't get it. However, this one track managed to steamroll its way into my mind. "One Day Krush" shows two kinds of promise: good and very bad as this is probably the heaviest and tightest song on the entire CD. I'm glad I took a chance but things got ugly. The band turned into something awful by their 2005 album,
Daylight Tonight
. Think of Black Crowes meets The Toadies. Ohhhhh!
The Tom Collins Site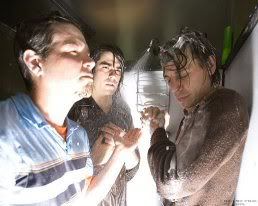 The Planet The – "Arty Movie"
The one track on
Physical Angel
that isn't a prog/math rock attack is the creepy "Arty Movie". I remember playing this for LeEtta and she handed the headphones back to me saying that the vocals were making her nauseous. Hmm… I can't let that stop me, right? There is something amazing about "Arty Movie" and I can't help but get swept up in its twisting and churning urban horrors. My favorite part:
It makes me nervous at night
It makes me nervous at night
It makes me nervous
So nervous nervous nervous nervous
The Planet The Myspace
Judging by this video, I'd say The Planet The are excellent live: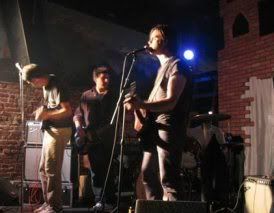 The Dying Californian - "Springtime Is For Suckers"
"Springtime Is For Suckers" is the kind of song that insidiously reminds me that I haven't grown up at all. Suddenly, it's 1998 all over again and I'm driving around West Palm Beach aimlessly to Boys Life or The Van Pelt. The rest of The Dying Californian's 2002 EP is quite good but none of it gets me like this track. It never really screams "EMO!" but it is enough to get me instantly nostalgic (not like that's difficult). "Springtime Is For Suckers" sways easily back and forth, building nicely to a somewhat restrained fervor, then pulls back, and is gone.
The Dying Californian Site
And you should...
Grab These 3 Songs
-Richard